5 Immediate Benefits to Claiming Your Business on Google
Claiming your local or small business on Google is one of the most effective ways to establish a great reputation online. Not only is Google the most used website and search engine in the world today, it's also where nearly everyone starts and ends when looking for information online.
Something we continually discuss on the blog is the question of "what appears in the search results when someone Google's your name"? If your site isn't ranking number one, then someone else is — which also means, someone else is in control of your reputation and the first impression you make.
By claiming your business page through Google, not only will you be legitimizing your business and showing that it's real, you will also be unlocking a wide range of benefits both within and outside of Google.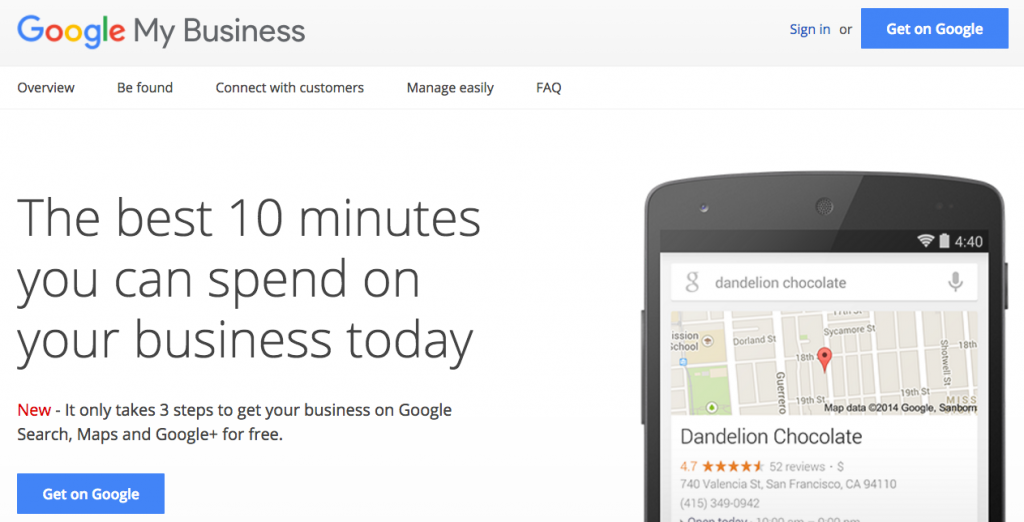 5 Reasons Why You Should Claim Your Business in Google Today
When you search for anything in Google, the results will vary based off your current global location. This is especially true when searching for any local businesses or placed to eat in your area.
You can see a real example of this through the screenshot below, where we searched for "las vegas pizza". Notice all of the individual businesses and locations recommended on the right side of the screen — all of which are listed, rated and reviewed through Google. (also note all of the rich data being provided for "Villa Pizza")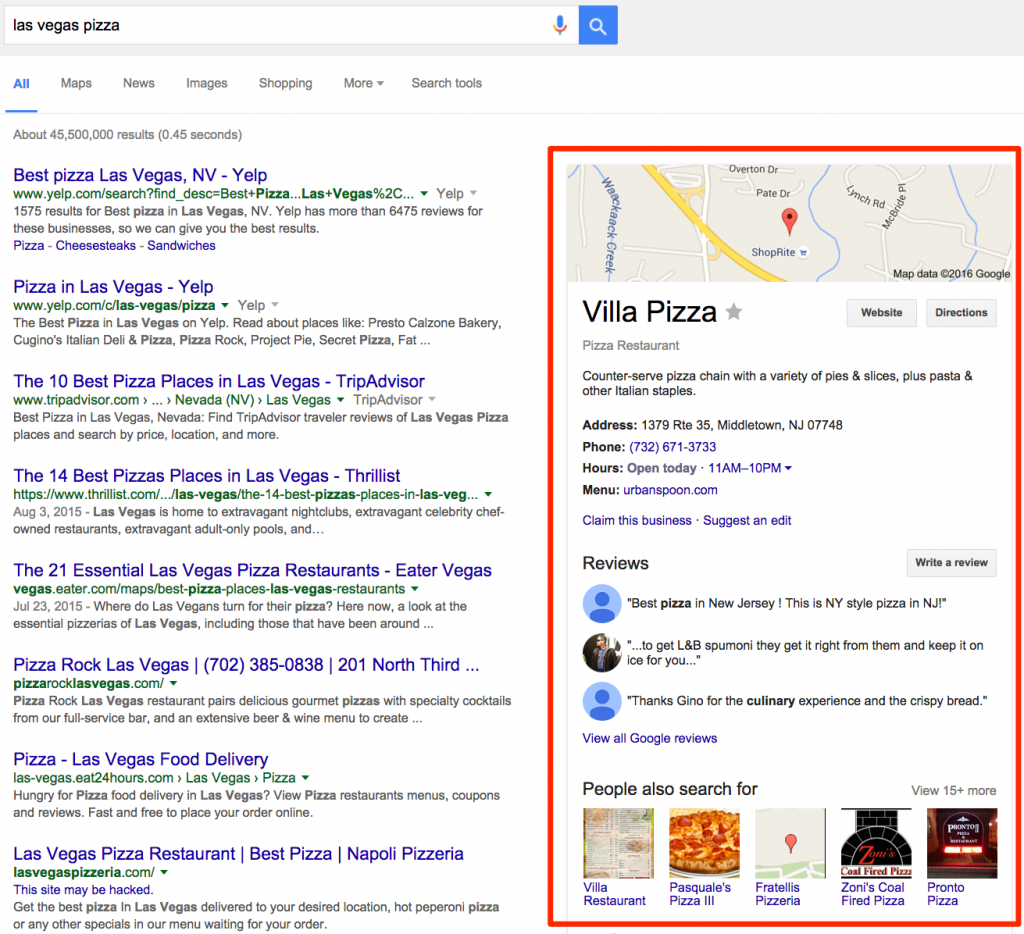 Right away you can see the visual benefits of having your business claimed and listed through Google, but here are some other benefits you might not have considered.
1.) It's Builds Immediate Trust
Google is one of the most well-known and trusted brands in the world today. When your business is claimed and seen on Google, it brings an extra added level of trust to your business. With Google referencing your business and making it easier for others to find, it's simply one more layer of exposure, trust and satisfaction that you are providing to your audience and customer base.
2.) Increases Your SEO Rankings
Every time you claim your business on a major website like Google, Yelp or TripAdvisor, you are also providing details about your company and gaining links back to your main web site and social profiles. This is a great way to increase links pointing back to your site from trusted sites, which ultimately helps with trying to rank higher in the search results.
3.) Free Advertising in Prime Google Locations
With billions of searches being made daily through Google, having your business located at the top of the search results would be prime real estate. This can be done through paid advertising, or by simply claiming your business and getting listed among other local business in your area (similar to the screenshot shown above).
4.) Reach New Customers through Local Searches
Not all local searches are from local residents. Instead, many of these searches are from people out of town or visiting a new area. While many local businesses may think they have enough customers living in their area and want to focus their efforts on offline advertising, they would be missing out on millions of potential new customers every year by not having their business listed online and claimed through Google.
5.) Funnel Users Back to Your Site & Social Accounts
Another great reason to claim your business through Google and all other local and review sites, is that they can all help with funneling traffic back to your main site and growing your following on social media. Don't lose your audience and customers after the search results, stay in contact with them through your main site and social media.
Your Business Can't Afford to Ignore Google
When it comes to building a following and brand online, it's all about creating a relationship with your audience and making it easier for them to find what they need.
Getting listed within local search results and claiming your business in Google is one of the best ways to get started and it will take you just under 10 minutes.